Oh, what fun it was to have Regine around!
Ok, so they liked her cuz she was new on the scene! Is that a crime?? Riot wanted a personal designer with TASTE, CLASS, and apparently, she appeared to have it....But, a fancy carriage ride didn't work to persuade her to leave Jem and the Holograms....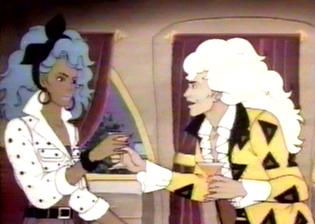 So, she was invited to a party, with only the finest people there....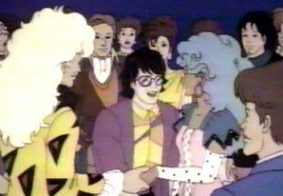 She even met, Yaki Tori, who became her new love...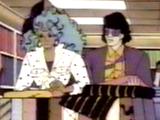 Finally, after Jem rejected her "Royal Flash" collection, she left J&H and made the outfits for the Stingers.....So, regine was a hot fashion designer for the moment....but, PLEASE....As we all know, she rode on the wings of the Stingers...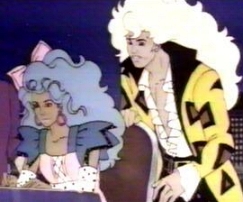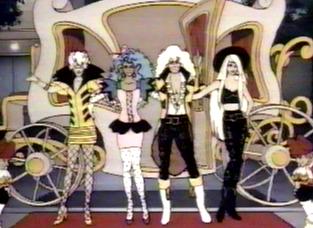 Soon, she showed some loyalty to Jem again....she started to lose some of her edge...Not good...So, Rapture totured her with a stone..telling her to read Riot's aura with it....Boy, did he and everyone else get a good laugh outta that one when she whipped it out at a business meeting!!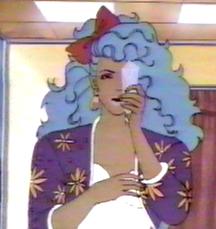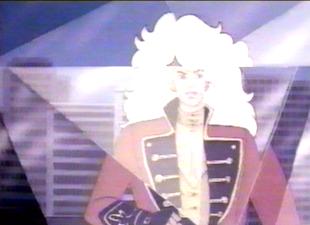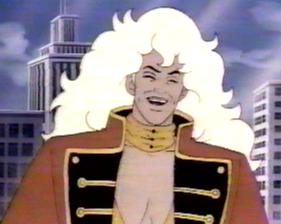 After giving him bad designs, Riot fired her...oh well!! Like everything else, her love life came apart at the seams...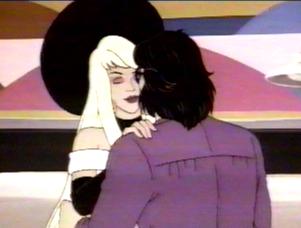 Minx captured the heart of Yaki...And Yaki then openly admitted he was USING her to get famous! And Regine went crying back to Jem and the Holograms...hahahaha.....
---